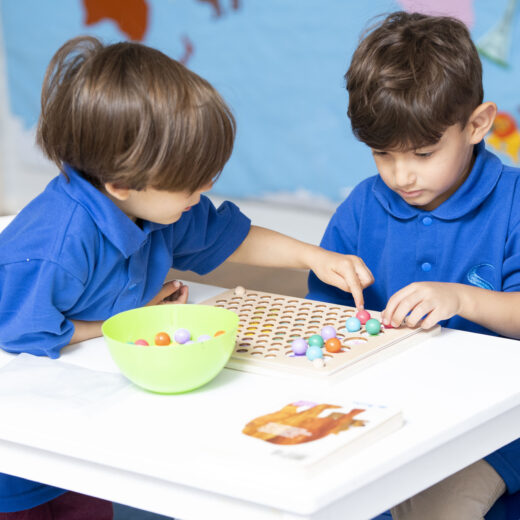 Welcome to Schola International
Our multilingual early education program helps children transition confidently and successfully into school. Schola International provides a safe, kind, and loving learning environment where our students can confidently acquire a second or third language and practice communication skills in three languages: Spanish, English and French.
Neuroscience and early childhood research have shown that children who are familiar with more than one language are more developmentally advanced to meet challenging cognitive and linguistic tasks when they enter school.
Schola International incorporates progressive educational methods, hands-on learning and one-on-one teacher-child time to ensure all our students get personalized attention in an enriched conscious program that seeks to maximize the learning potential of every child.